Please download and enjoy!  Leave any feedback (positive or negative) as a comment on this page or on the Google+ page for this app.

Download Pomodoro Timer for Pokki
A Pomodoro timer is a countdown-timer that helps you manage your time by breaking up work into 25 minute chunks.  You start the timer, and forget about it.  (You can minimize it while it is running).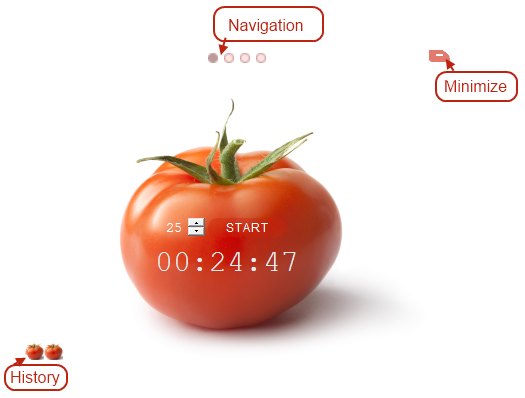 While the timer is minimized, it shows in your Windows taskbar with the number of minutes remaining…


…and when its done, it plays a little egg-timer sound to let you know its time to take a short break.
As shown above, the timer also shows a history of how many times you do this per day.
Changelog
This is a history of changes to the Pomodoro Timer.
Version 3.0
Google Calendar integration.  Besides letting you view and link to your calendar, the timer will warn you when you are about to start a Pomodoro that will run into your next calendar event.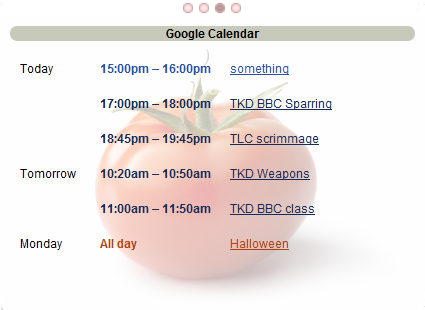 Altered Navigation.  I felt that the navigation was too large and obtrusive.  Changed to the "dot" style common in many mobile platforms.
Version 2.0
Settings: