I uploaded a new demo page for the PerfectAPI toolset today.  You can find it at http://amigen.perfectapi.com/ or from the link on the main website. The demo is of my "amigen" API, which provides a way to generate Amazon AWS images (virtual machines that run in Amazon's cloud).
The demo page showcases the following PerfectAPI features: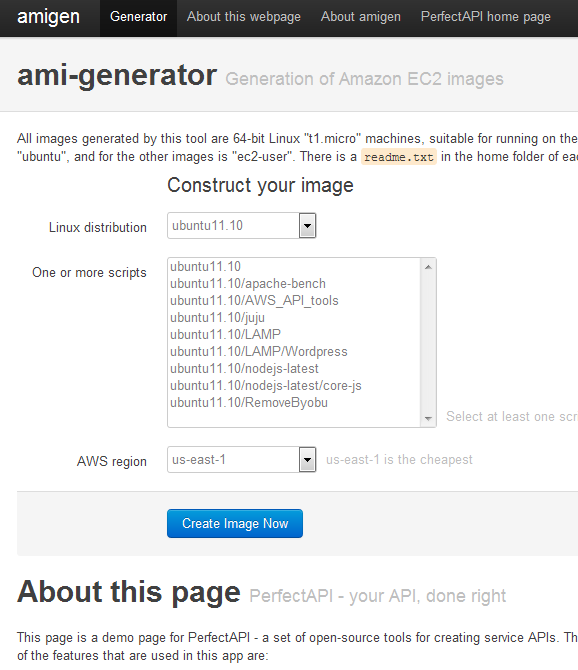 Self-configuring endpoint
Simply add a script reference to the provided javascript file in your HTML and then you can directly call the exposed methods of that API without further knowledge of urls
Simple rpc-style calls
Calls to the api are simple asynchronous calls in the rpc style (see example code on the demo page). There is no Ajax, JSON, JSONP, REST to worry about – its just simple Javascript code
Long-running API calls
Generating an image can take a while. Normally, this would timeout after 15-30 seconds, however this does not happen with PerfectAPI.
Test Page
The demo page is a custom page, but there is also an automatically generated "test" page for the API, where you can explore the API and see actual code in the language of your choice.